Online Dating For The Disabled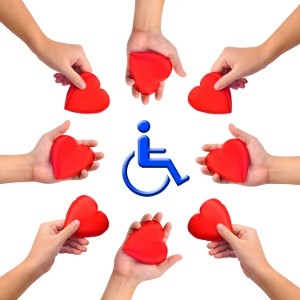 Finding a good dating companion is not easy and usually very difficult if you are disabled. However, with the advent of social media or otherwise online dating services meeting other disabled people is a great deal less challenging. These online services have opened an entire new world for people, struggling with some sort of disability, to locate potential friends.
It's unfortunate that some able-bodied people don't realize how dedicated, disciplined and hardworking most disabled folks are. It's sad that these exceptional qualities are not thought of when it comes to social relations. And also the fact that disabled people don't get the credit and respect they most certainly deserve.
How can disabled people go about dating in this social connected online world? Can dating for handicapable individuals really work? You can begin by simply looking no further than your computer or smart phone with an internet connection. Then simply search the major search engines for disabled dating sites that you think can assist you in finding what you want.
There are chat rooms you can join; this is a great method to speed up the process of getting to know others. Chat long enough to get to know the type of person you're chatting with. For example, share your impairment details and ask the same from the people you chat with. Keep the discussion light to begin with, then deepen the exchange until you know if you want to meet them or not.
Dating disabled people is virtually the same as regular dating for it has all the good elements as well as the bad. If you experience some of the bad, don't quit. You need to keep going to succeed. With each encounter you will improve and gain more confidence going forward. Before you realize it you'll be on your way finding and appreciating your new friends.
Be careful not to share intimate and confidential information with people you initially meet online. You can consider sharing such info when you meet them a few times and when there is mutual benefit to be shared for both of you.
Setting up a date online has the same challenges as regular dating; you must be just as careful as anyone else meeting someone for the first time. Before going out on an initial date be sure to inform your family and/or good friends on the time and location of where you're going and when you expect to return. It's also a good idea to have someone call you on your mobile phone during your date.
Keep a separate e-mail account to use for the purpose of online dating correspondence. Google and Yahoo provide free e-mail accounts that can be used for this purpose. And be aware of people that hassle you for personal details.
Dating for the disabled on these sites may be free of charge. But some do require monthly billing, usually a nominal membership fee. Make sure to determine if the service is worthy of your investment. To help with this search Google for reviews about each dating site before making any membership decision.
Using internet dating services for the impaired can be enjoyable and rewarding, so relax and welcome the experience. Online Dating For The Disabled
---